Mommy and Me Matching Shirts for 2023 Summer Adorable Trends
Jun 28,2023 | Beepumpkin™
This summer, fashion trends are not just limited to adults; they extend to the little ones as well. Mommy and me matching shirts are gaining popularity, allowing moms and their children to showcase their style in an adorable and coordinated way.Today we will explore the latest trends in mommy and me matching shirts , allowing moms and their little ones to showcase their style and create lasting memories.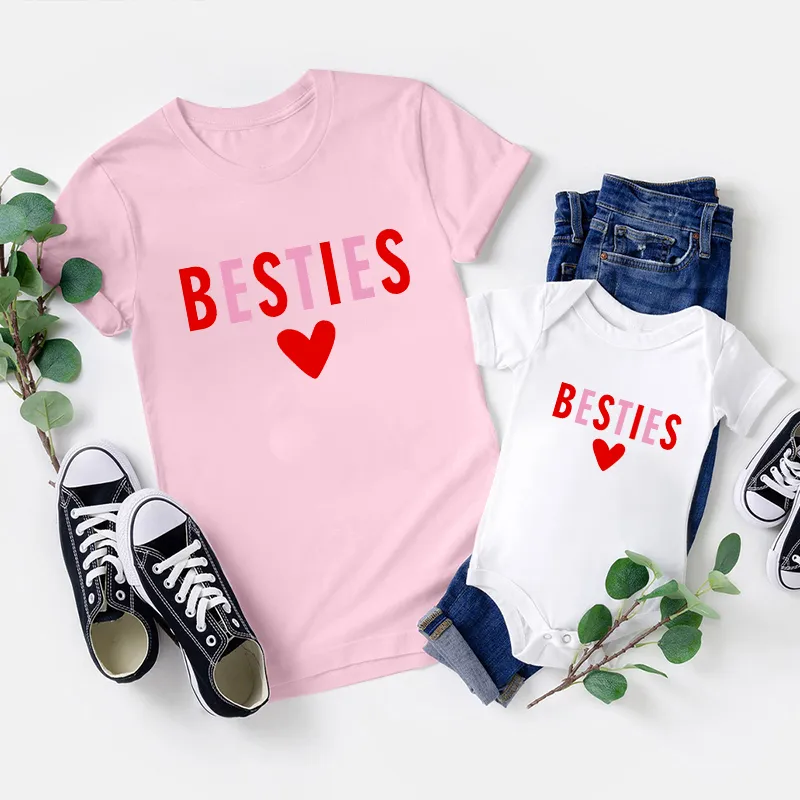 As sustainability continues to shape the fashion industry, mommy and me matching shirts are following suit. In 2023, expect to see an emphasis on eco-friendly fabrics such as organic cotton, recycled materials, and low-impact dyes. Brands are prioritizing ethical and sustainable production practices, ensuring that the matching shirts are not only stylish but also eco-conscious. By opting for sustainable mommy and me outfits, moms can teach their children about the importance of caring for the environment while making a fashion statement.
Soft and serene pastel shades are a prominent trend in mommy and me matching shirts for 2023. Think delicate pinks, soothing blues, mint greens, and pale yellows. These gentle hues create a harmonious and dreamy aesthetic, perfect for the summer season. Pastel matching shirts evoke a sense of innocence and sweetness, capturing the essence of motherhood and childhood. Whether it's a simple solid color or a combination of pastel tones in a floral or striped pattern, these soft hues are sure to make moms and their little ones look utterly adorable.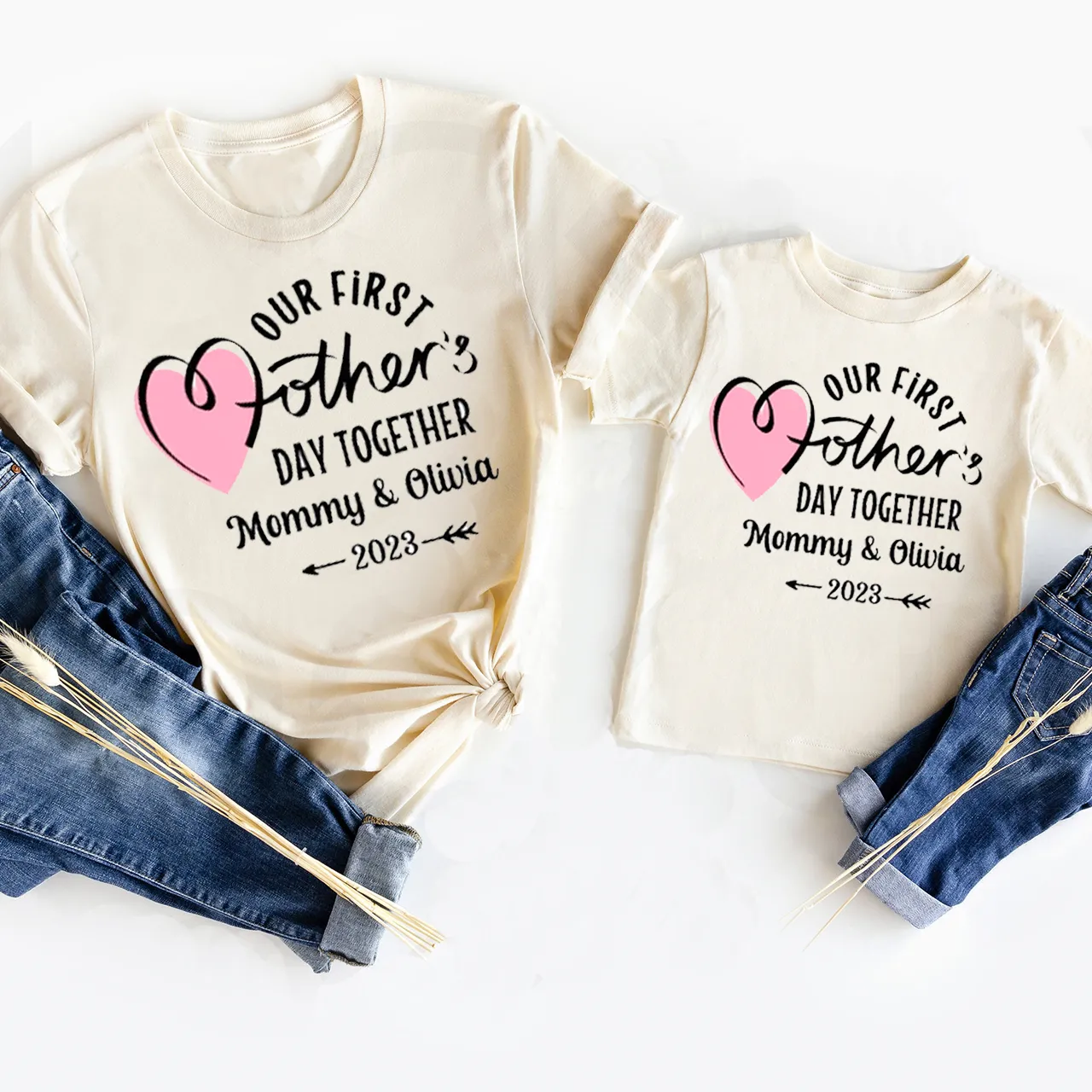 Matching shirts offer endless possibilities for styling. For a casual daytime look, pair the shirts with denim shorts or skirts and sandals for both mom and child. To elevate the ensemble for a special occasion, opt for matching shirts in a dressier fabric and pair them with tailored pants or skirts and coordinating footwear. Add accessories like hats or sunglasses to complete the look. The versatility of mommy and me matching shirts allows for creativity in styling, making it a fun and fashionable choice for various summer activities.
Wearing matching shirts with your child not only creates a stylish statement but also fosters a sense of confidence and connection. The matching outfits build a visual representation of the strong bond between mother and child, showcasing the love and affection they share. It's a way to celebrate the special relationship while creating a sense of unity and belonging. The shared experience of wearing matching shirts creates a positive and joyful atmosphere, enhancing the moments spent together during the summer season.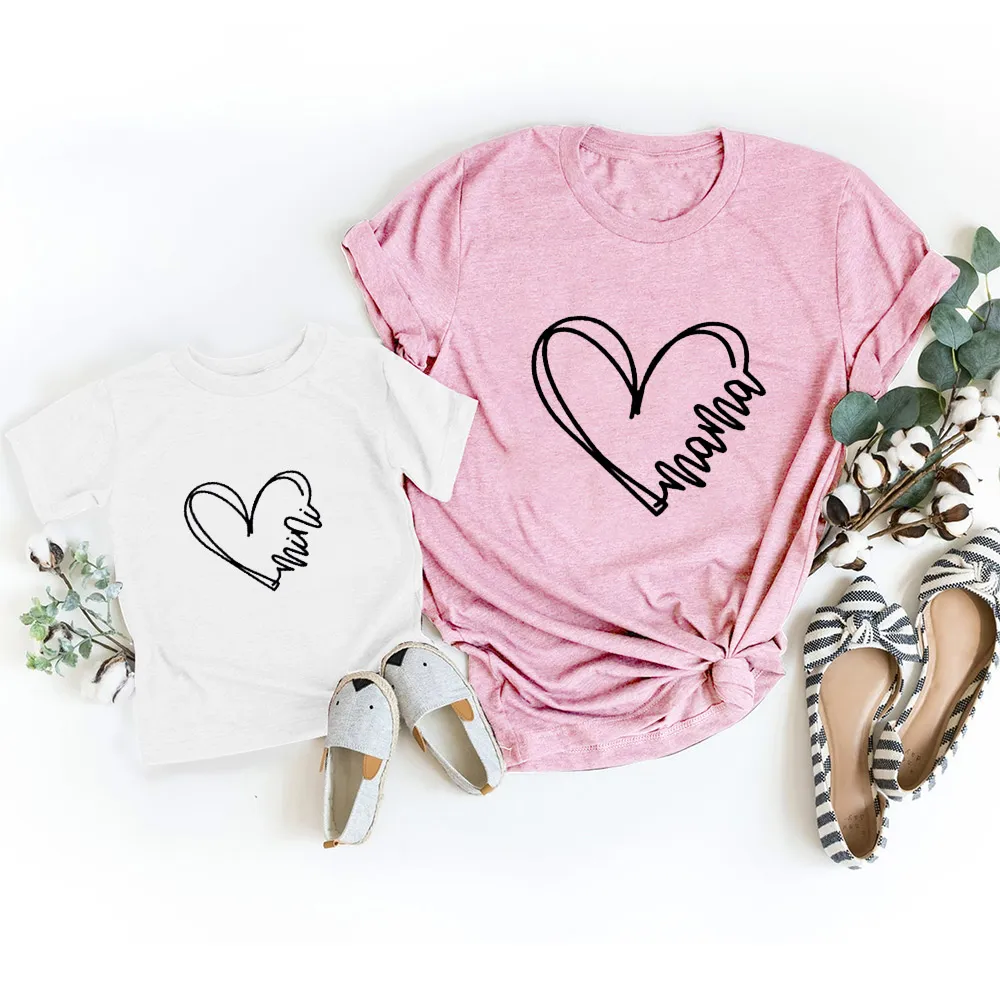 Mommy and me matching shirts continue to capture the hearts of moms and their children in 2023 with their trendy and adorable designs. From sustainable fabrics and pastel hues to playful prints and elevated details, these matching sets are perfect for creating lasting memories while showcasing style and togetherness. Embrace the latest trends and let the mommy and me t shirts fashion be a delightful highlight of your summer wardrobe.
Comment